Introducing MacQueen
Online travel enhanced via Fintech and Blockchain.
MacQueen is the first holistic online travel company in the Middle East that utilizes a Fintech solution and a private, yet decentralized Blockchain that allows customers to pay using fiat currency (USD, SAR, etc…) and cryptocurrency (BTC, ETH, etc…).
In addition, MacQueen will issue crypto-MasterCards that accept multiple types of currencies, and can be used where MasterCard is accepted, bridging the gap between fiat currency and cryptocurrency.
Our
Features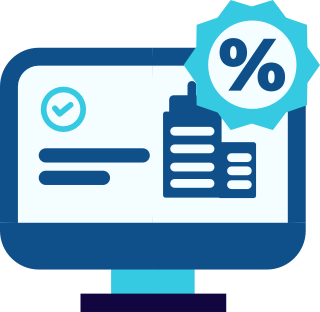 Highly Competitive Prices
MacQueen booking prices will be more attractive than the competition. Customer savings can reach 50% compared to other platforms thanks to a special algorithm that gives MacQueen a competitive advantage.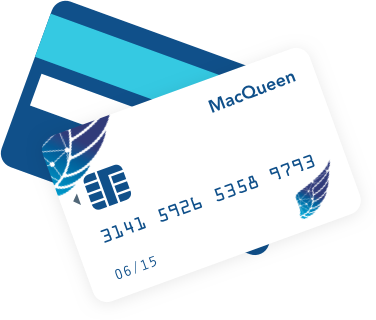 MQ Debit Card
MacQueen's iconic travel debit cards that accept multiple fiat currencies and cryptocurrencies, enhanced with a solid loyalty program.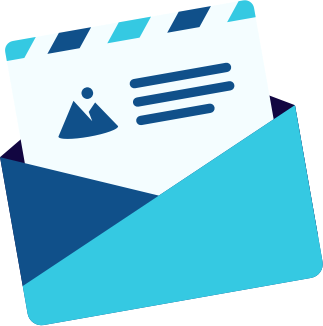 Loyalty Program
A central part of the MacQueen experience that is made to provide valuable benefits to all involved stakeholders.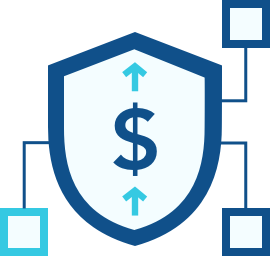 Secure and Fast Financial System
MacQueen relies on two Fintech solutions:

Blockchain:

Automates protection against fraud payments and double spending.

Cash Pooling:

Automates the transfer of money from one party to the other with great accuracy, leading to lower operational costs.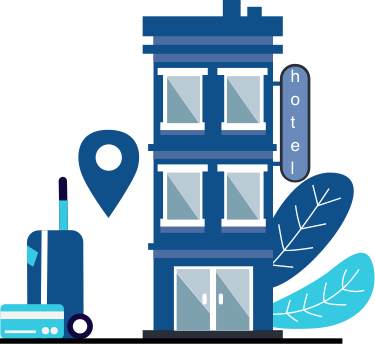 Travel Services
Wide range of travel services:

Hotels, flights and car rentals.

MacQueen will have in its platform more than one million hotels within the first year of operation.

Package booking.

Chauffeur.

Ferry transportation booking.
Debit Card
Types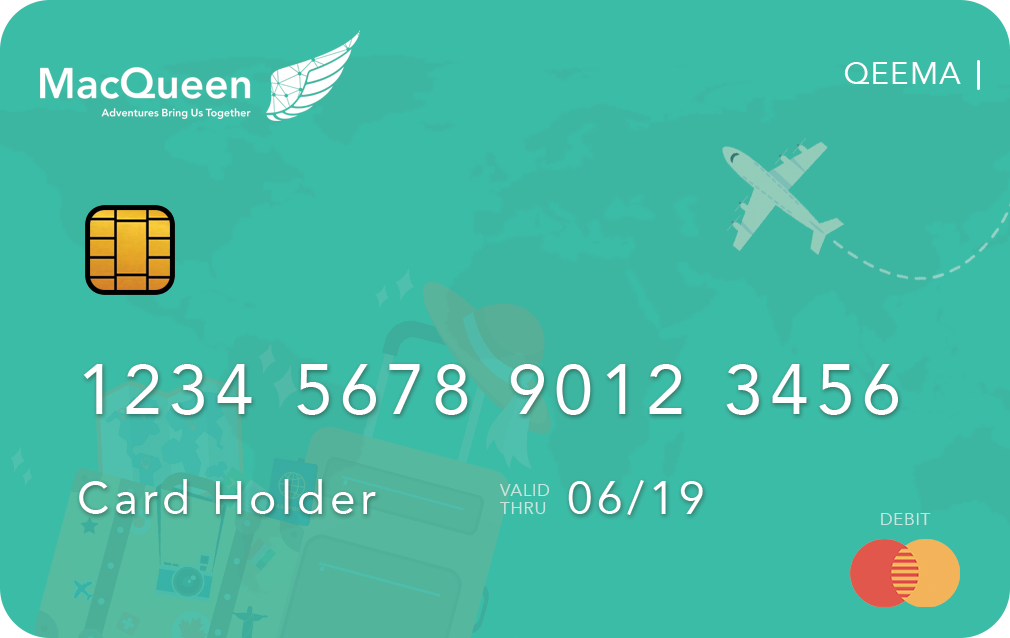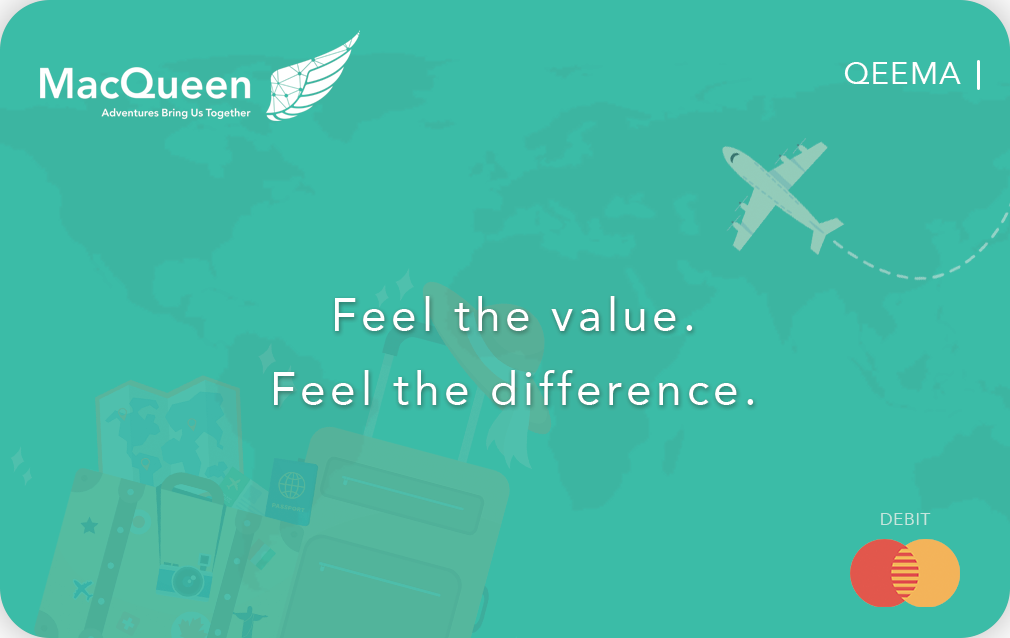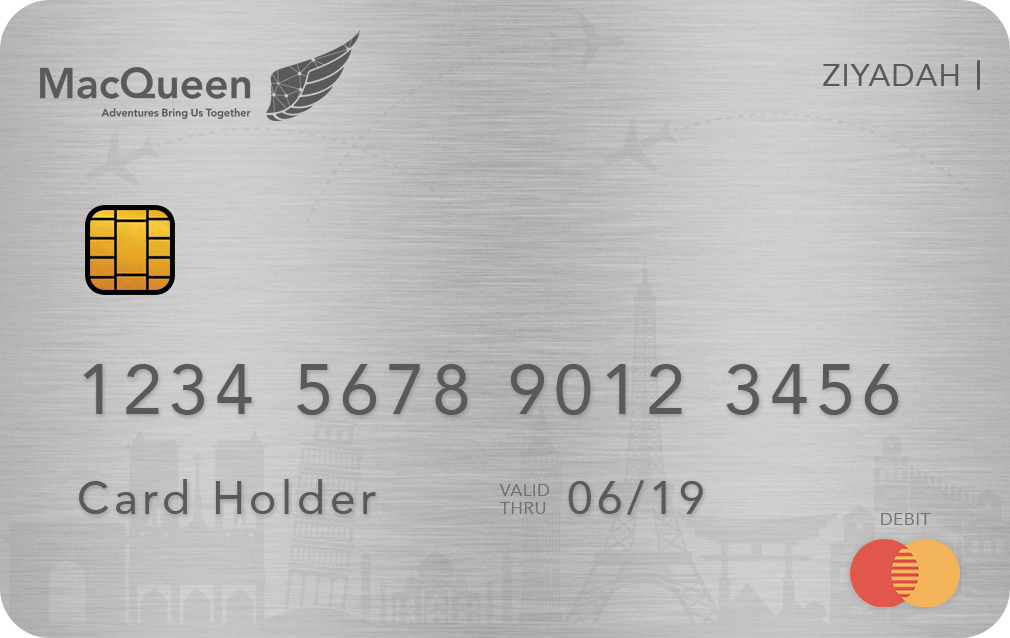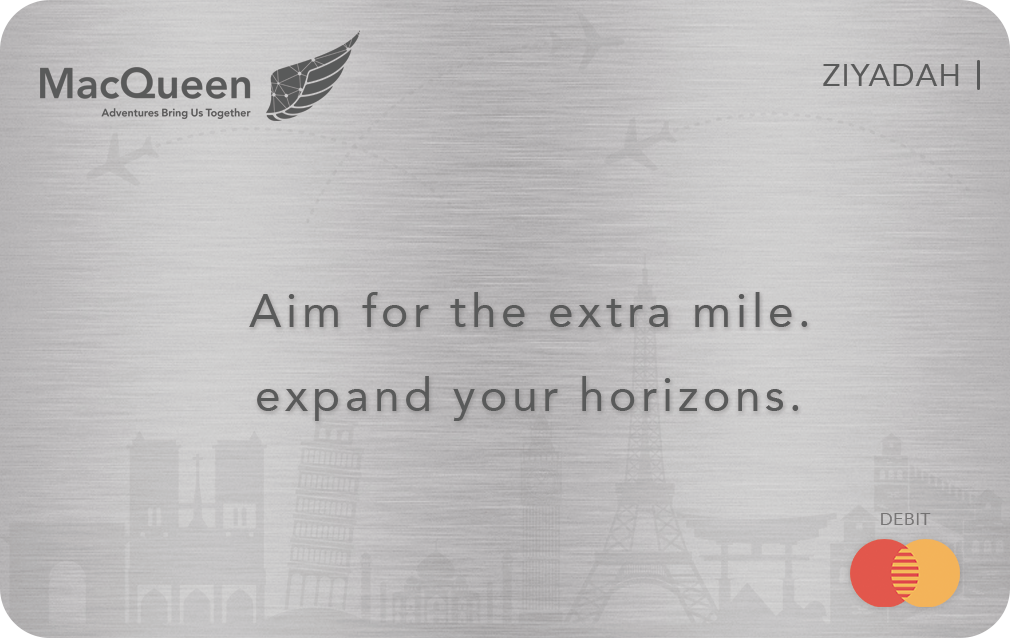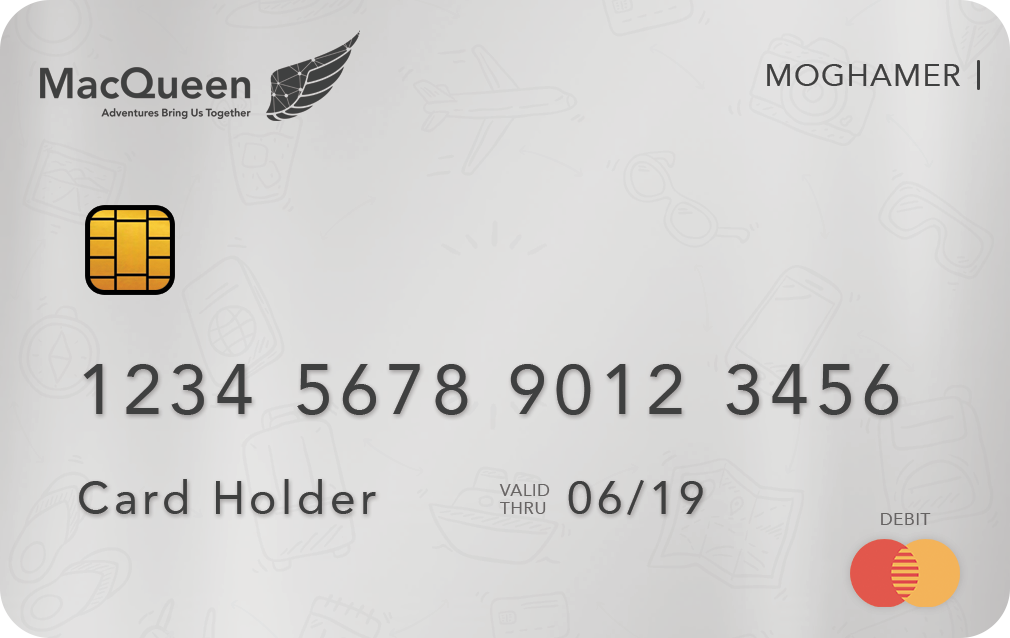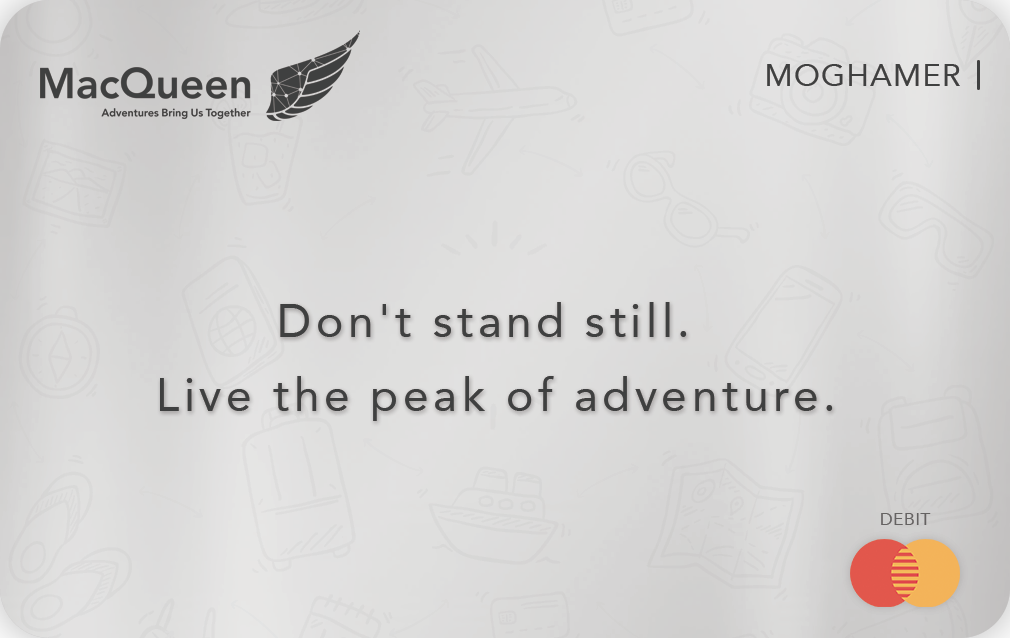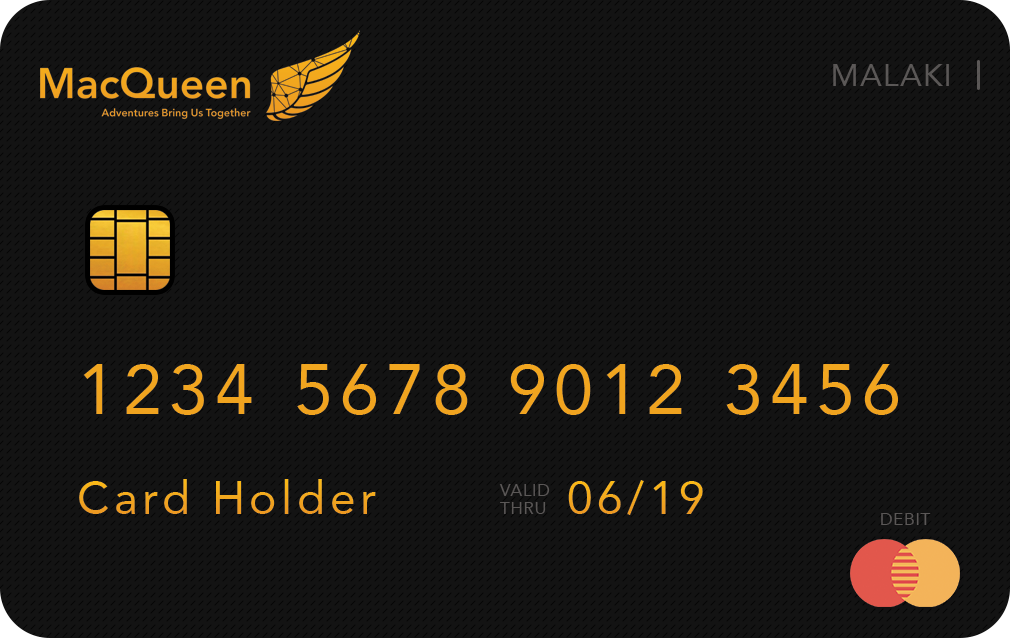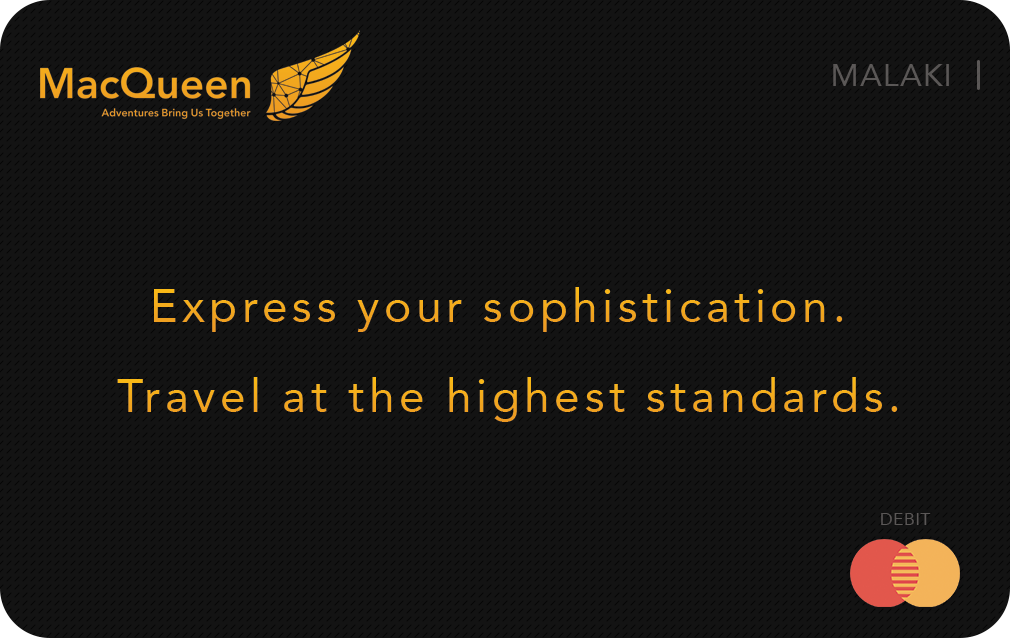 Our
Tokens
MacQueen's Loyalty Token
Advanced loyalty points. Linked to the average price of a flight mile.
MacQueen's Security Token
Linked to company shares.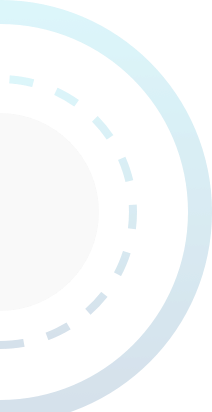 Security Token
Offering Information
Name:
MacQueen Security Token (MQS) Road
Map
Our Project Plan

Whitepaper Ver. 1 Development
Business Strategy Development
Team Members Recruitment

Business Model Ver. 2
Token Strategy Development
Team Members Recruitment
Beginning Activity in Social Media

Whitepaper Ver. 2 Development, Beginning of STO Seed Phase.

Finalizing Prototype
Launching Website
Negotiating with Travel Services Wholesalers
Finalizing Travel Card Prototype

Launching Public Beta 1, Start of Business Operations.

Fulfilling MacQueen Travel Card Orders.

Distribution of MQS Security Tokens to Investors
Official MacQueen Platform Pilot version
Our
Team
Meet The Professionals